The smaller the group, the bigger the adventure!
Holiday tip group tour: Morocco experience in best company
Group tour Morocco – this term reminds many of coaches occupied to the last seat, constant noise and a stressed out tour guide. We'll show you that there's another way! With us you travel the land of a thousand colours stress-free, independent and enjoy good company and a competent, friendly and local tour guide at the same time. Our offers skilfully combine the charm of a solo trip with the safety and social aspects of a group trip. Morocco is waiting for you!
The advantages of a small group trip through Morocco
Whether you are travelling alone, in pairs, with your friends or family in Morocco, small travel groups are the perfect way to discover the country with all its facets. Together with a maximum of seven other adventurers you will get to know the Atlas Mountains, the coast, the desert and the colourful royal cities of Morocco. The local tour guide can answer all your questions and wishes as well as those of your fellow travellers. Our small travel groups with a maximum of eight participants ensure great flexibility and plenty of freedom – almost like an adventure on your own or an individual trip. There will be no stress, nor will you be driven from one place of interest to the next. Small groups are also lucky enough to find a place in one of the many family-run accommodations in Morocco. Warm hospitality meets authentic Moroccan cuisine and the very special feeling of North Africa. Join our travel groups and experience an exclusive travel adventure in a small circle.
Group trip Morocco: New friendships and unforgettable memories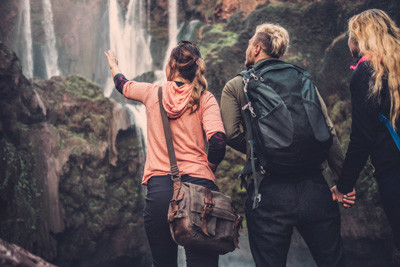 The trend towards single travel is enjoying increasing popularity. But travelling alone is not the right choice for everyone. Perhaps it is concerns about safety or the desire for new acquaintances. Do you also like to be among like-minded people? Our small group trips to Morocco do not only create unique experiences around the Moroccan culture and the breathtaking landscapes of the country, but also let you share these experiences with others. Each group has a maximum of 8 participants, so everyone can connect immediately. Already on the first evening you will joke, laugh and exchange new impressions with your fellow travellers.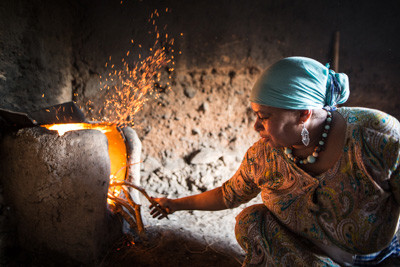 Explore the country and its people at eye level
Get to know authentic Morocco? Our local tour guides make it possible! They not only have scenic and cultural insider tips in store, but also know locals in each region, who like to let you participate in Morocco's everyday life and rich traditions. This not only creates a sense of community within the travel group, but also with the one or other Moroccan. A closeness that is not possible with large groups. In addition to the local tour guide, we also rely on local accommodation, dealers and service providers. This is how you get the authentic Moroccan experience: respectful, responsible and without the disadvantages of mass tourism.
Join one of our group tours now!